Jagermeister has two challenges that they need to overcome. The trend in the alcohol industry is to boast about simple ingredients. The less ingredients, the better. With 56 ingredients, that's an impossible trend for Jagermeister

to

follow. The second challenge is the brand's association with frat boy culture, and as a drink that's exclusively mixed with Red Bull. Jagermeister has an opportunity to overcome both of these challenges by owning its ingredients list and presenting itself as a complex drink for complex people.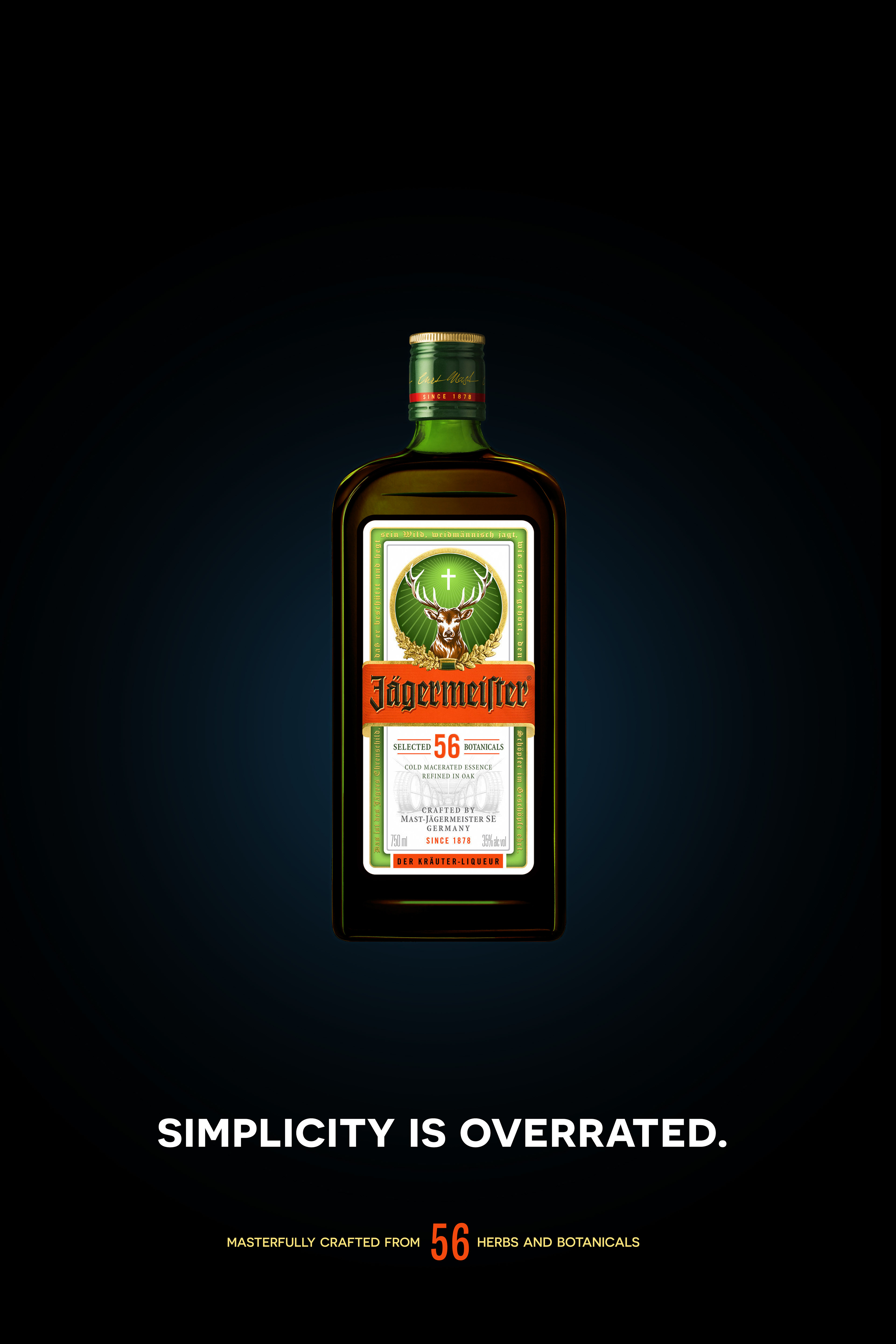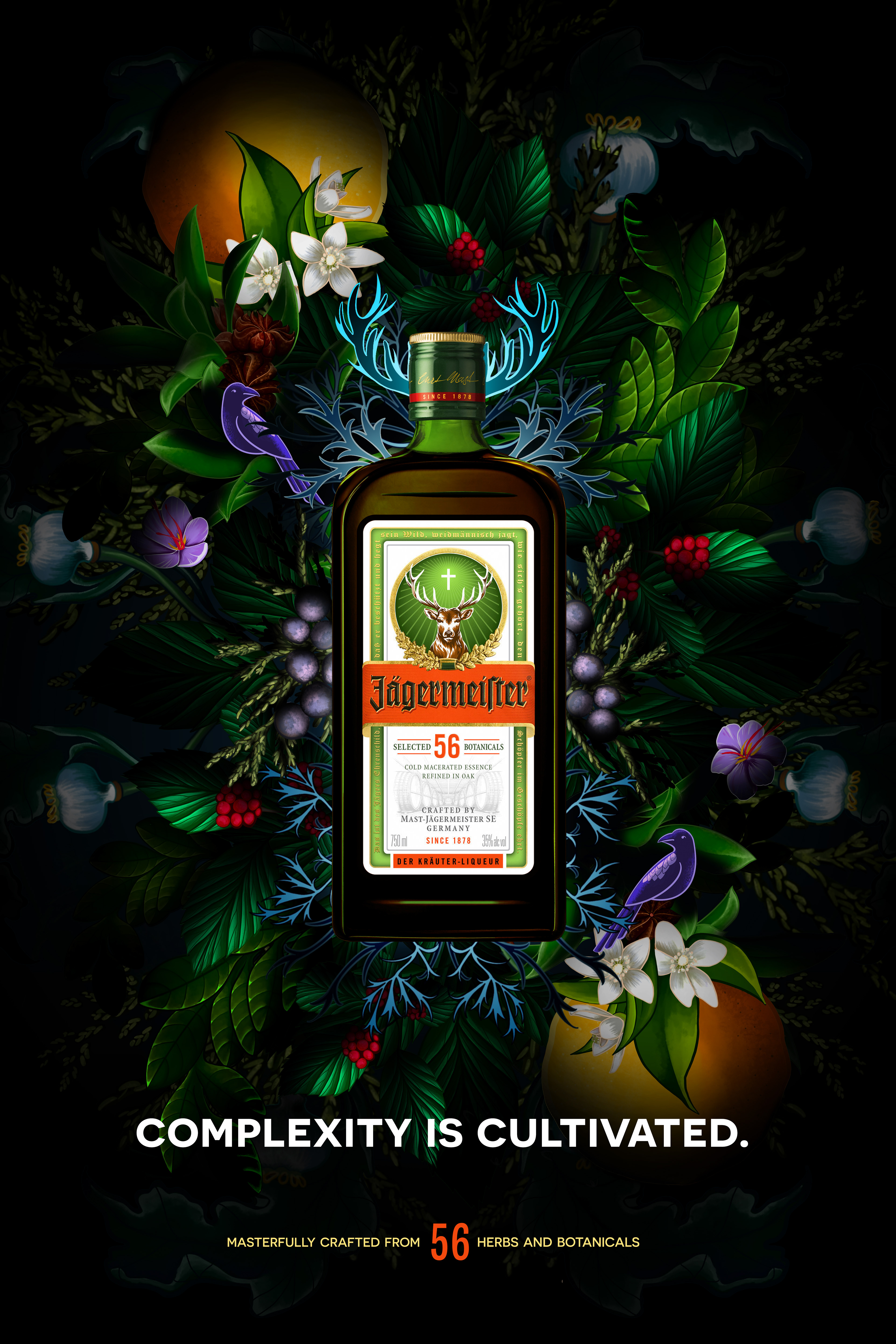 The first visual shows a simple ad with the bottle surrounded by negative space. Over time, Jager's ingredients slowly begin to flourish. Taking over the space with an intricate combination of spices. The headline changes to reflect the new aesthetic as the botanicals continue to grow.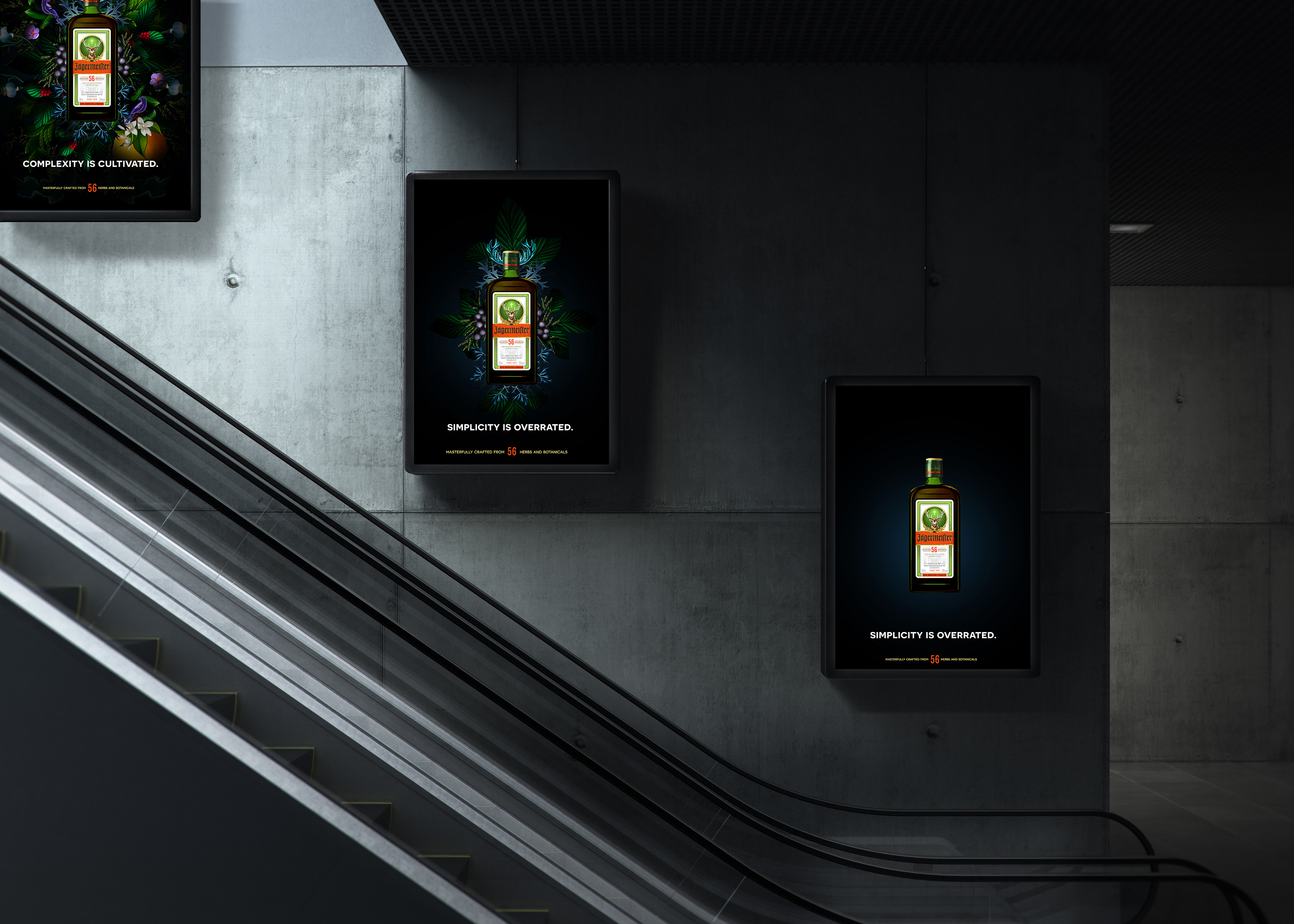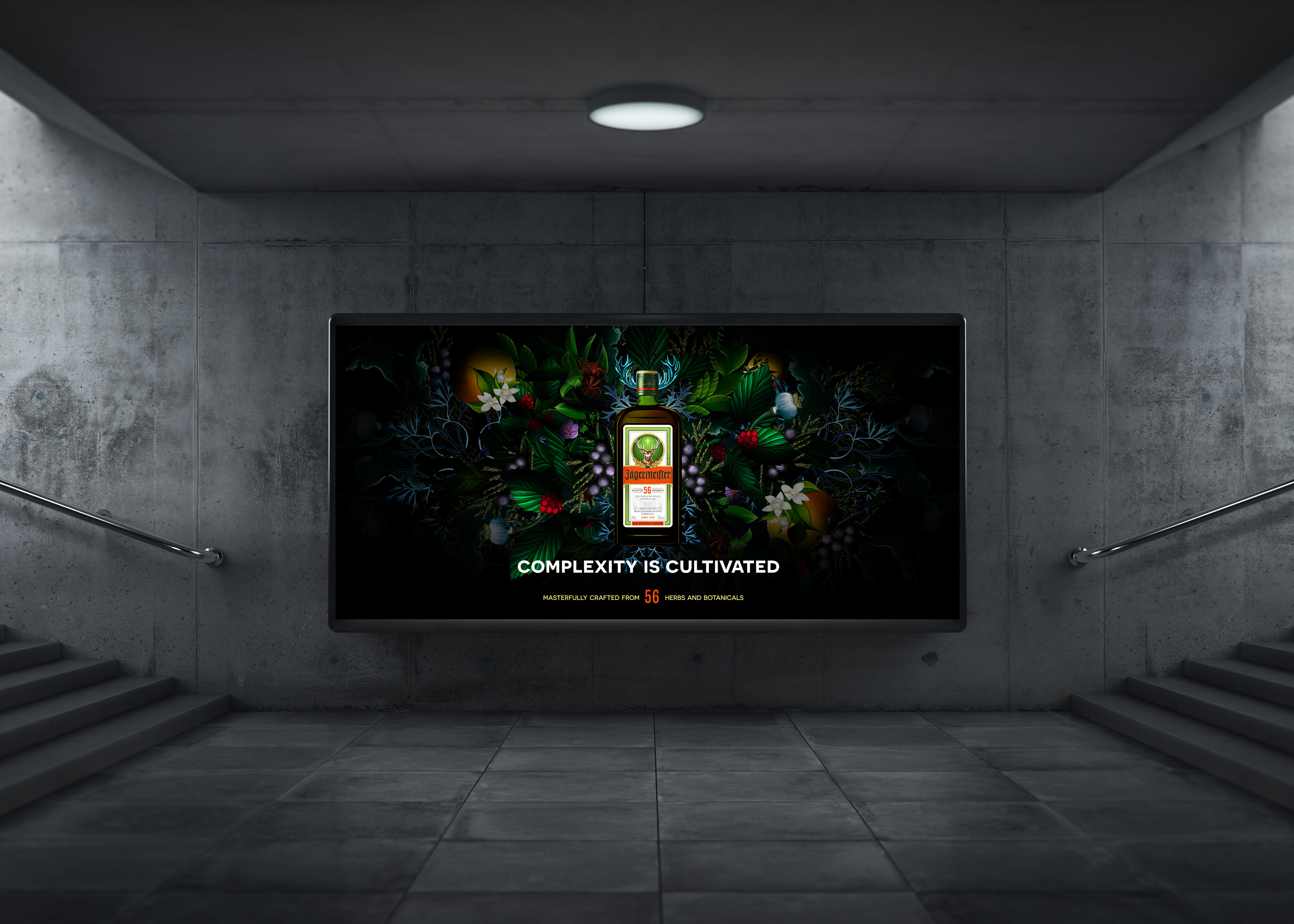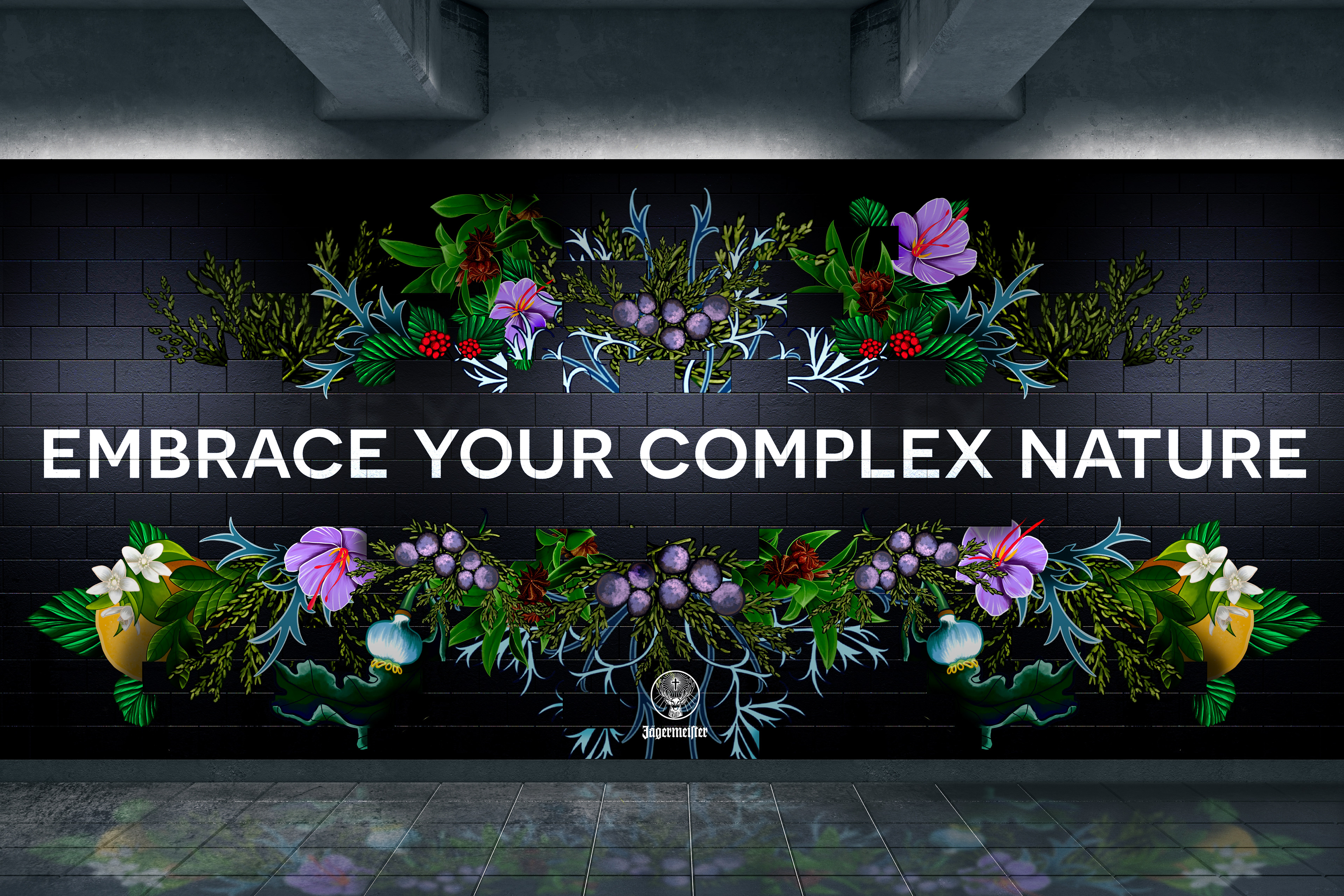 We targeted the subway as the location for a takeover. It has a simple/bland aesthetic and is used frequently by our target. We wanted to take over this utilitarian area to illustrate our message of botanical complexity.
Pavement Floor Stickers & Bar Wall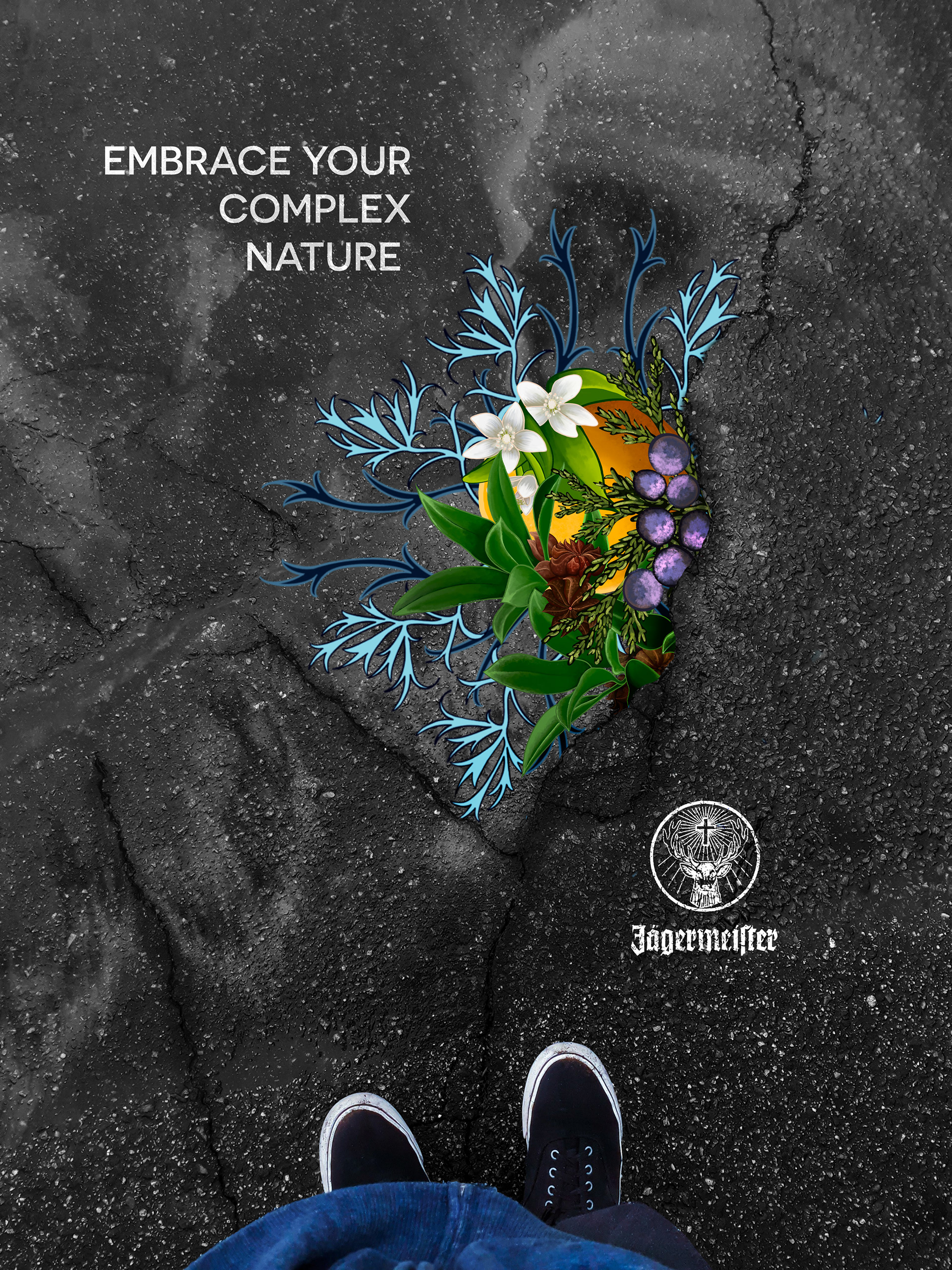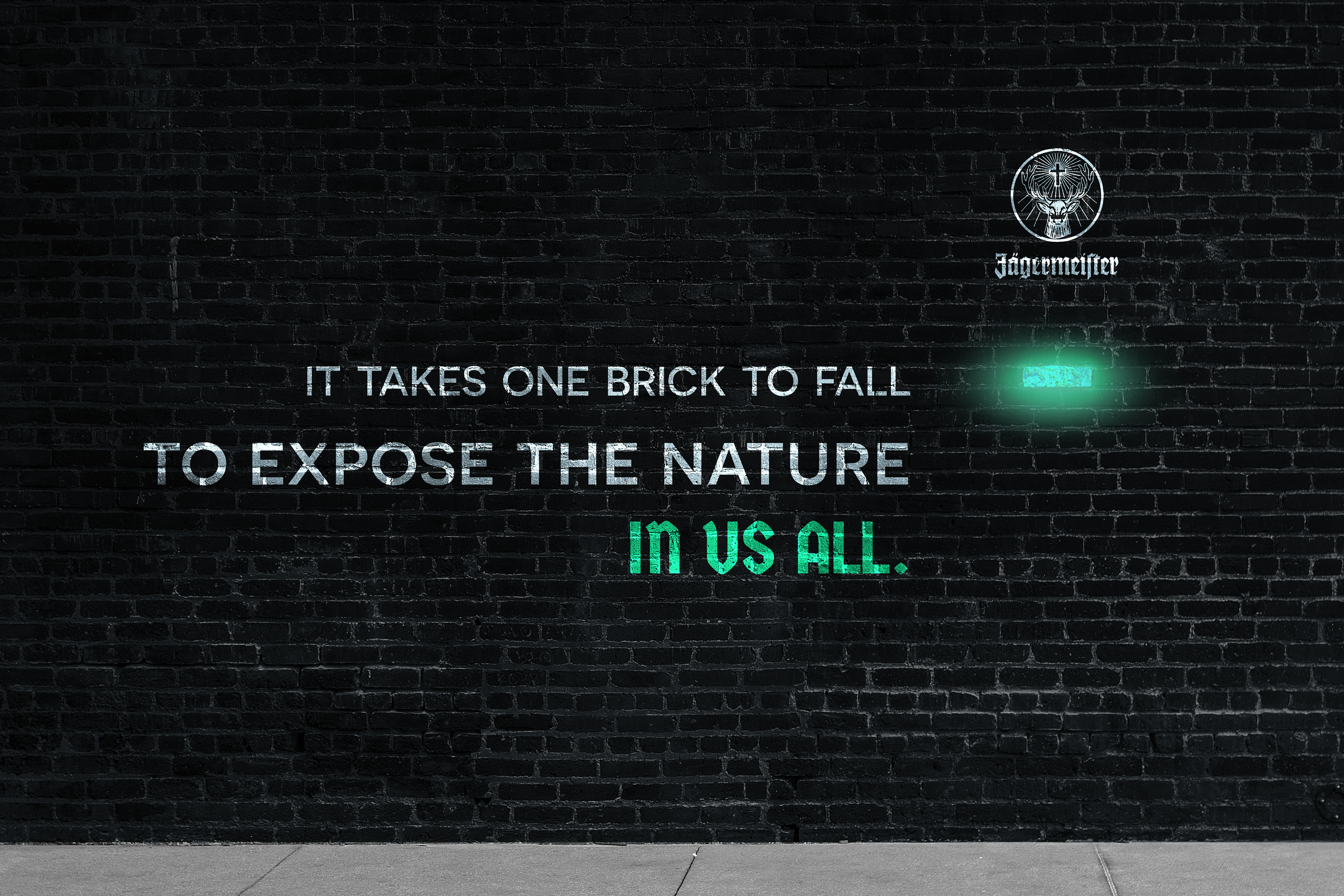 We will use floor stickers on cracks found within the pavement of the city to show Jager's ingredients growing and taking over the city. 
We created a unique bar that serves different Jagermeister cocktails.
There will be a single brick missing in the exterior wall of the bar. This allows people to see into the bar from outside. The exterior part of the brick wall will also be branded. Further encouraging people to look past Jager's facade and discover the sophisticated nature within.
Bar Interior & Drink Quiz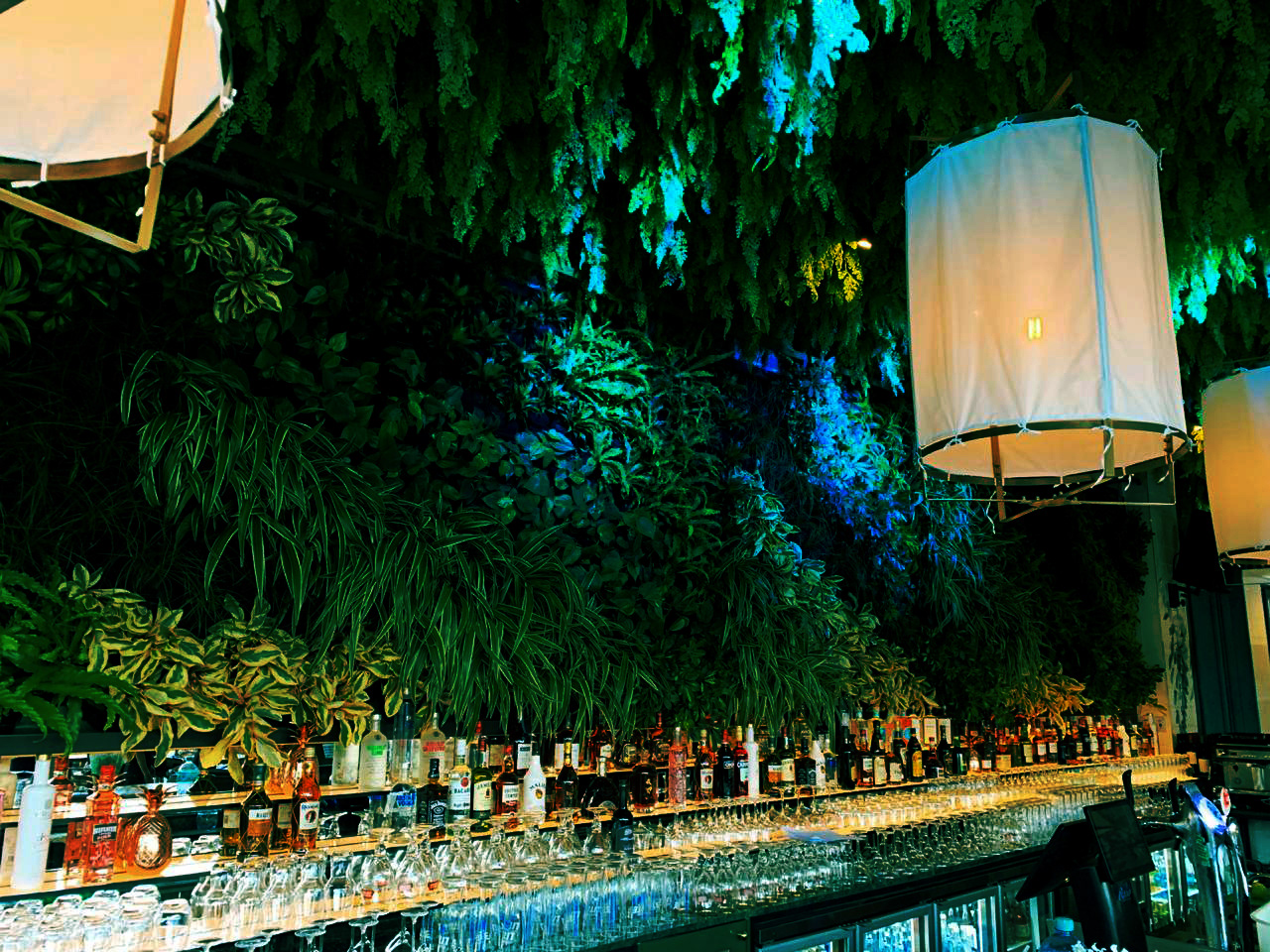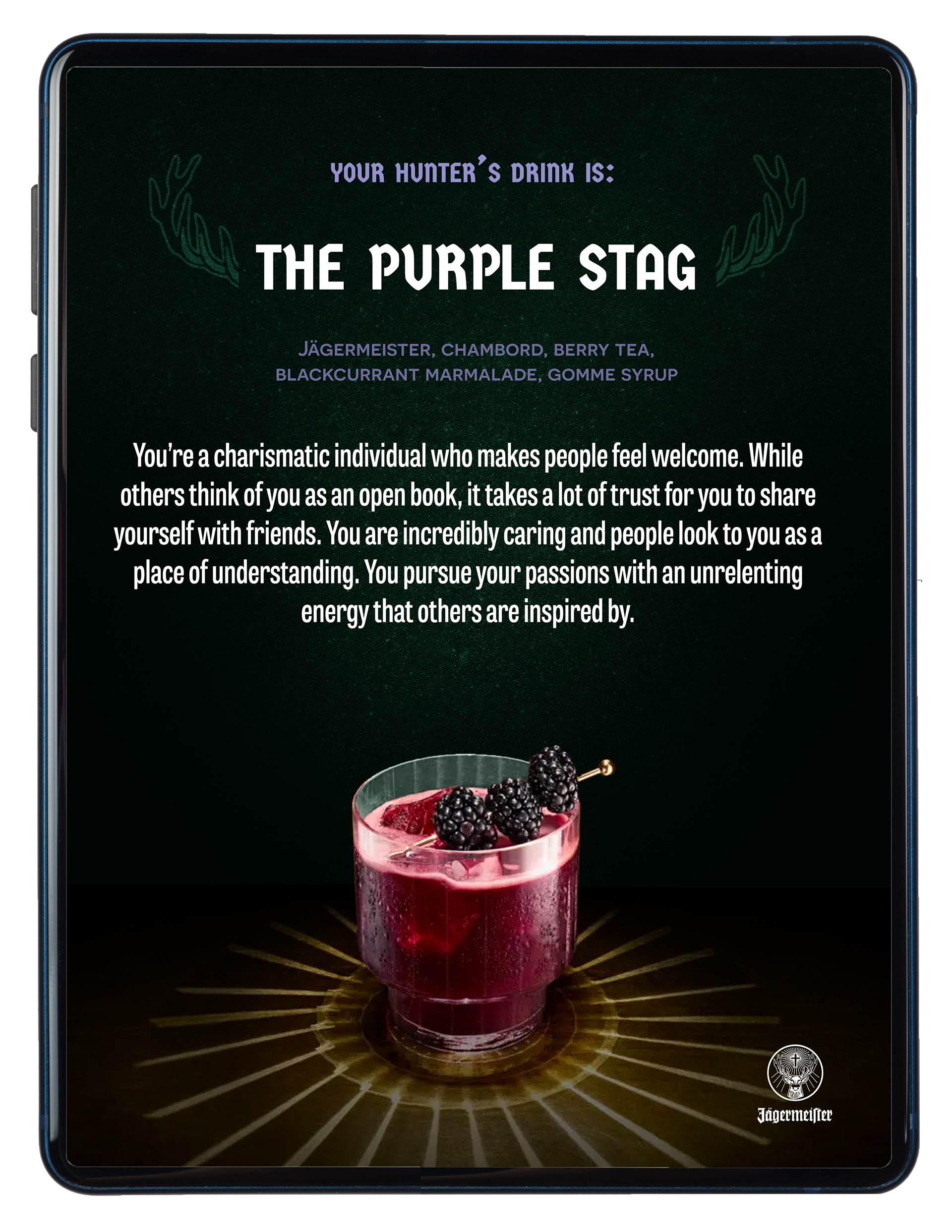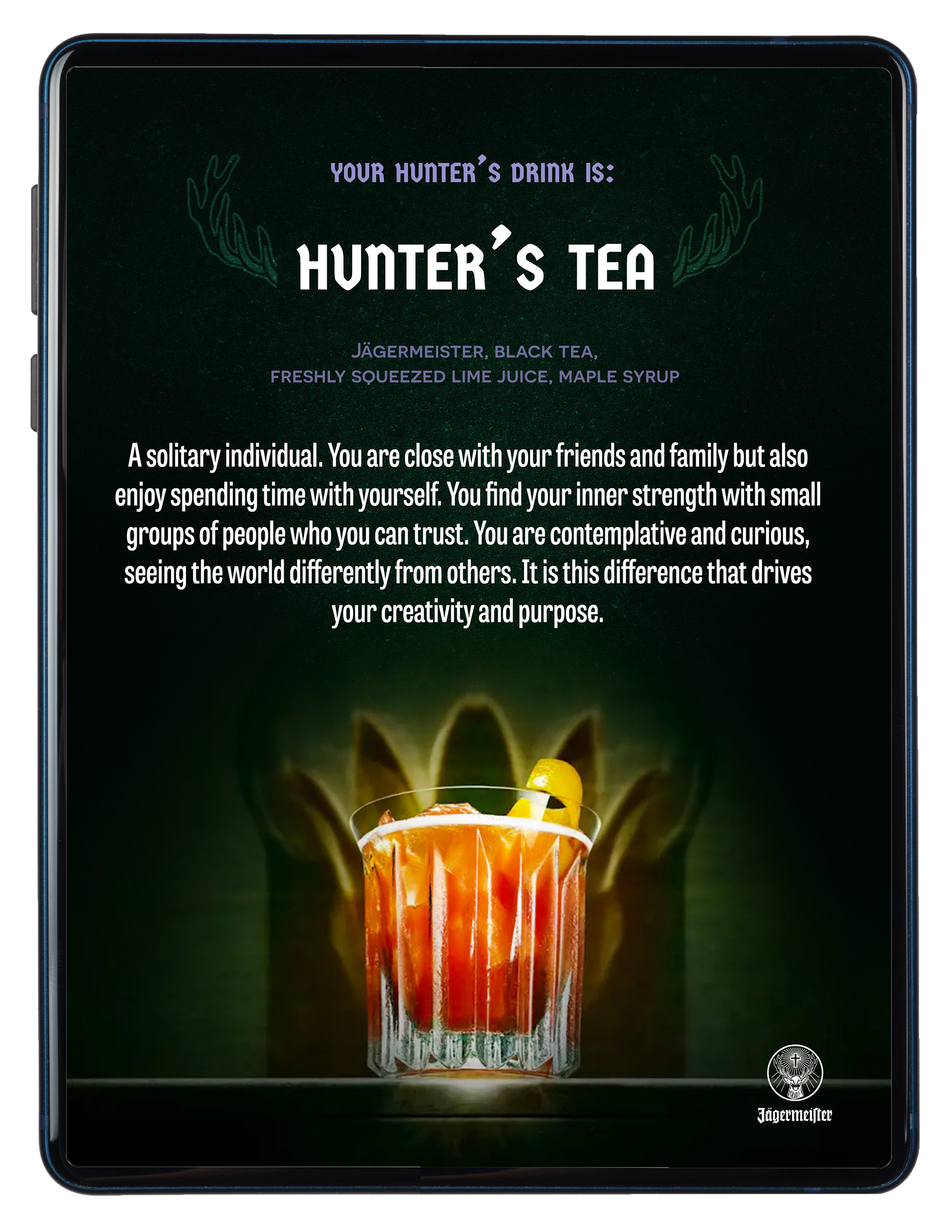 The bar will look like a greenhouse. Overgrown with all the plants and herbs that are used to create Jagermeister. In conjunction with the bar we will create a drink personality test. The test will match the guest with a Jager cocktail that captures their complex personality. Users will be able to redeem their test results at the bar for a free cocktail.